I was in a major funk after our vacation in mid-June. 
Maybe it was a vacation hangover. 
Maybe seeing my parents and siblings made me miss them even more. 
Maybe it was the summertime lack of schedule. 
Maybe it was the random rainy weather. 
I'm not quite sure.
I just know that I didn't want to do anything. 
Didn't want to write, didn't want to make art, didn't want to sell at markets, didn't want to post on social media.
I mostly avoided my office and email and spent way too much time playing solitaire on my phone.  My husband told me I was turning into an old lady.
…
I still managed to do some kind of exercise almost everyday, got kids and dogs to appointments and sports, fed my people and washed laundry (definitely didn't fold it)…
but it was the bare minimum. 
My normal spark of energy was somewhere under the wet blanket of my funky attitude and I couldn't figure out how to kick it off. 
I was starting to feel like I'd made a good run, but maybe my creative endeavors just weren't worth the effort anymore. 
Maybe I should focus my tiny bit of desire to succeed in life on getting a better score in solitaire. 
…
Then, I was chatting with a friend who was feeling so happy because she recently got back into jewelry making. It reminded me of the movie "Where'd You Go, Bernadette".
In a pivotal scene Laurence Fishburne's character tells the hot mess, angry, depressed, cynical main character, "People like you must create. That's what you were brought into this world to do, Bernadette. If you don't, you become a menace to society."
…
Whoa!
That must be it. 
As much as I loved our trip, it derailed me from my creative expression and by wallowing in that vein of inactivity I was well on my way to becoming a menace to society.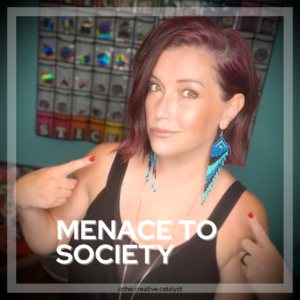 "People like you must create. That's what you were brought into this world to do, Bernadette. If you don't, you become a menace to society."

(Where'd You Go, Bernadette)
…
I knew the answer. 
I needed to make something. 
Not for anyone else, not to try to make money, but just to get my creative muscles working again, to stretch them out and remind them what they are for. 
That night, I sat in bed in the dark with my iPad and I made a simple mandala… 
my go to, zone out, just do it, get lost in the movement exercise. 
And you know what… something shifted.
(This is the mandala I made in bed that night.)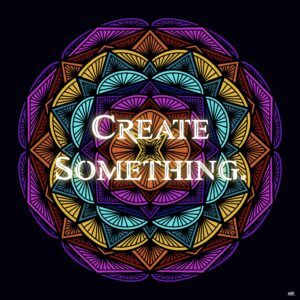 …
The next morning, I woke up a little bit hungry. 
I remembered something I'd been wanting to learn for nearly 6 months, but hadn't made time for previously. 
I wanted to figure out how to take my patterns, make them repeat and turn them into digital brushes that I could use in bigger art pieces. 
Essentially, I wanted to build my own tools. 
It would save me tons of time and make my art more consistent if I just knew how to do this. 
I decided that day was the day that I would take an online class or two and learn how to do it. 
So I did. 
And you know what? 
It wasn't nearly as hard as I thought it would be.
The hardest part was actually drawing the patterns (which I already knew how to do).
I was having so much fun doing it that I made 7 new pattern brushes that day! 
SEVEN! 
In the last week, I've made 35!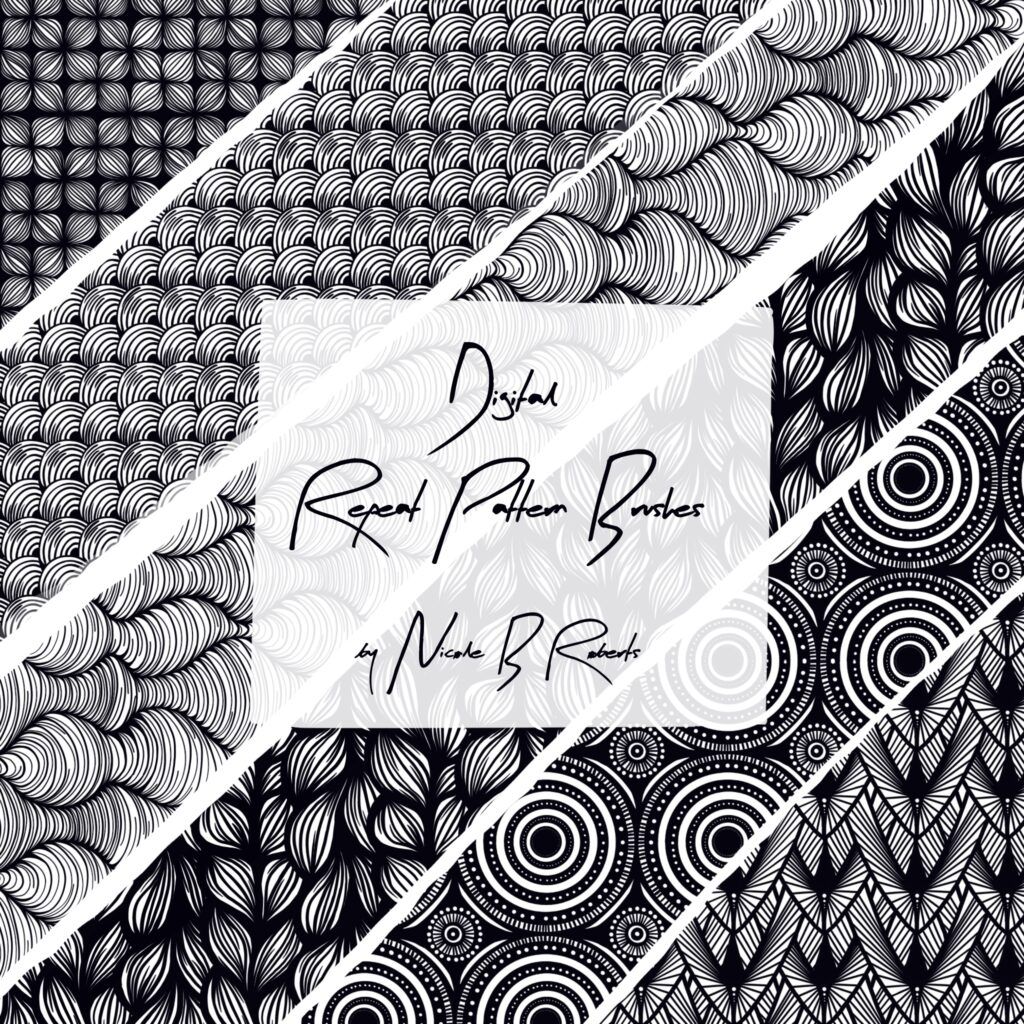 Here is a sample of 6 of them. Aren't they cool?!
...
These dog days of summer are still challenging me and probably will for a few more weeks until school starts.
But each day since I had my little epiphany, I'd rather build my own tools than play Solitaire, and that feels like a breath of fresh air.
 I guess being a menace to society will have to wait for another day. 
..
I hope y'all are actually enjoying your summer. 
But, if you are feeling like an uninspired, unproductive bum, 
like you are well on your way to being a menace to society, 
like being a professional Solitaire player is a good life choice…
Here's a tip, 
Learn something new
and 
Make something just for the hell of it. 
It helps. 
…
Love, Nicole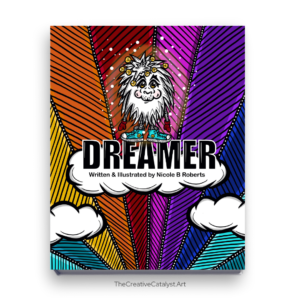 If you don't have your copy of 
DREAMER
yet, get it today on Amazon!