My kids are obsessed with YouTube.  One of their favorite things to watch and then do is called a 3 marker challenge.  From what I gather, you close your eyes, reach into a bag or bin of markers and randomly pick 3.  You then have to color the picture with only those 3 colors.  When everyone is finished, a judge picks a winner. Simple and fun. They do it all the time.
My daughter and I had been going rounds because of virtual school and I felt like we needed some fun bonding time to balance out all of the tense, non-fun interactions that were becoming the norm.
I had drawn a succulent coloring page and thought it would be fun for us to color together.  She suggested the 3-marker challenge idea.  Me, being a marker snob, didn't want to be pigeon-holed into 3 crayloa markers that I didn't choose, so I came up with my own version, the PICK YOUR PACK CHALLENGE.
I explained it to her and she loved the idea!
My favorite markers are Tombow Dual Brush Pens (you can buy them here).  They come in different color palettes that are really beautiful, they are blendable and and the paintbrush like tip is so fun to color with.  I have 6 or 7 different sets.  So, we decided to close our eyes and pick a random set and then use that to color with.  It ended up being a lot of fun.  Renly wanted to be the judge and felt very important as he picked the winner.
We videoed the whole process so you could see how we did it!  Check it out below.
If you are looking for something fun to do with your kids, friends, partner or even just your cat, here are a few benefits I have noticed.
1-Coloring with a loved one gives you an opportunity to talk and spend time together in a non-threatening way.
2- It's therapeutic for both of you.  It helps you de-stress and creates a calm environment.
3- It allows you to be creative without the huge mess that comes along with other creative endeavors.  You can start and stop whenever you feel like it.
4- It's a very inexpensive hobby (even if you buy the good Tombow markers that I mentioned)
5- There are coloring pages for nearly any interest.
To get you started, I am giving away the succulent coloring page that my daughter and I did in the video. Just input your info below and you can download and print it right now!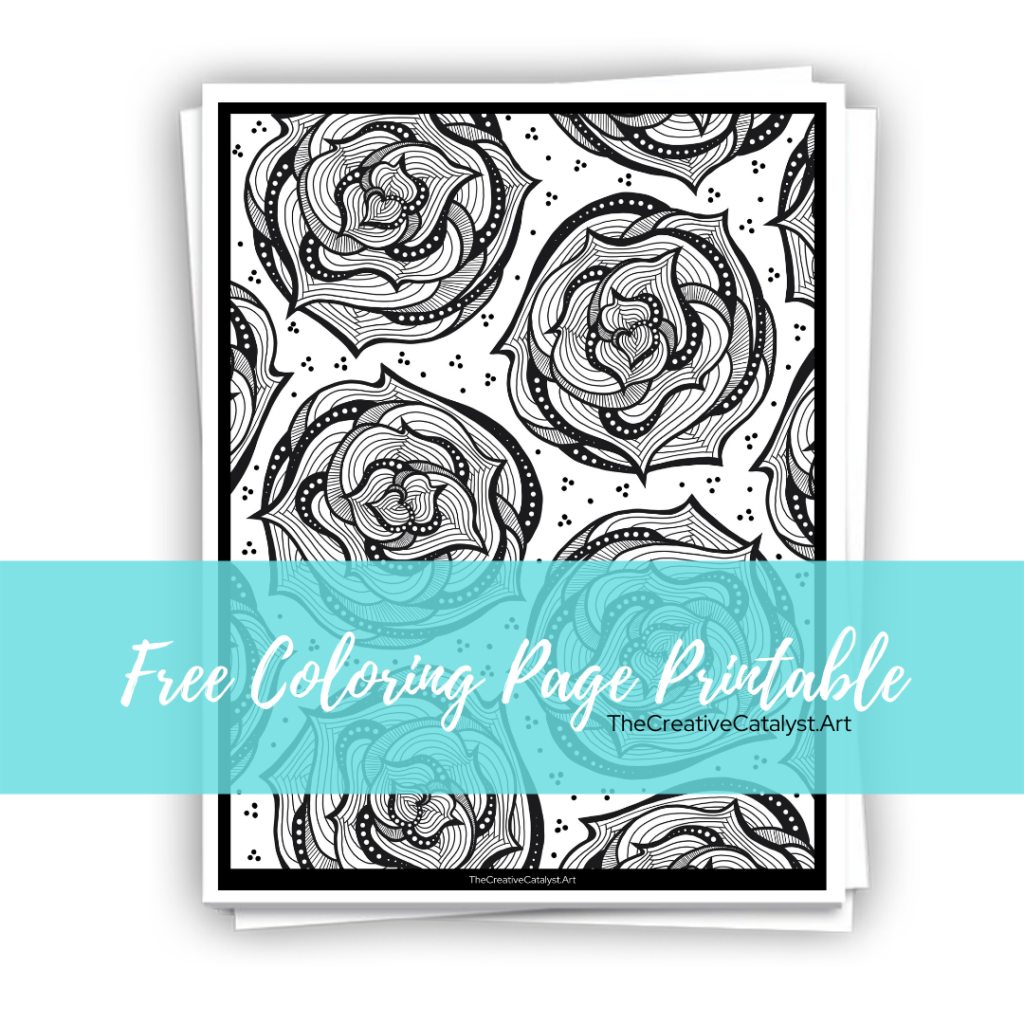 You can do the 3 marker challenge, the pick your pack challenge, or just color it the old fashioned way.  But whatever you choose, I would love to see your finished result!  You can tag The Creative Catalyst on Facebook or Instagram.
Looking for a great coloring book ?  Here are the two I currently have available on Amazon.
(Click the book cover to view on Amazon)