This is a self-portrait. People don't always see the real you. They see through their own lenses of insecurity and judgement, we all do it. The world changes, people change, depending on who is looking. The mirror doesn't typically show you who you really are either. At least that's the case with me. It shows ...
Read More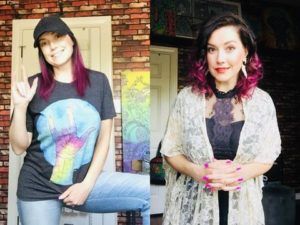 Which me is the "real me"? The lovely adorned one or the raw and unpolished one? Why have I chosen to believe that the least impressive side of myself is the "real" me and everything else is just a charade I put on for the world? A little girl playing pretend. Am I trying to hide "who I ...
Read More
Join the Catalyst Tribe for the latest updates, straight to your inbox.
My purpose
In all I do, my purpose is to model and reiterate that we were each "created to create" and that our joy is hiding within the acceptance of that divine identity.
I believe that when we know who we truly are, we can be a catalyst that creates positive change in ourselves, our families, our communities and our world!
Xo, Nicole B Roberts
Copyright © The Creative Catalyst 2020, All Rights Reserved.